2021 Nebbiolo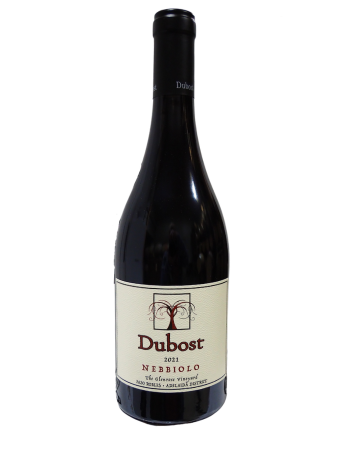 Nebbiolo comes from "nebbia", which is Italian for fog. Nearly wiped out by the phylloxera crisis, Nebbiolo makes up only 9% of the vineyards in the famed region of Piedmont and even less in the Paso Robles area. Nebbiolo is extremely sensitive to terroir, and often exhibits extremely different flavors and other characteristics when harvested from different locations. Believed by some to be even more difficult to grow than Pinot Noir, it is the closest thing to Pinot produced at Dubost thus far. Planted in 1994 at the steep and terraced Glenrose Vineyard, it is even more of a challenge due to the rugged nature of this particular patch of West Paso. Picked in the night hours of early October, the clusters were gently de-stemmed and fermented with native yeast for 18 days. The resulting must was drained, pressed and aged in two 132 gallon barrels. This is especially important here, the gentle nature of these larger format barrels integrate and respect the more subtle and delicate nature of wines like Nebbiolo. This is the perfect spring wine, its light and floral but with structure and savory herb and tea notes.
Wine Specs
Vineyard Designation
Glenrose Vineyard
Harvest Date
October, 2021
Aging
French oak puncheons aged sur lees
Bottling Date
March, 2023
Wine Profile
Tasting Notes
Pale ruby, unfined & unfiltered. Strawberry hibiscus tea, red mango, spiced black licorice, violets, prunes, herbs. Light medium body framed with tight bound tannins.
Production Notes
Whole berry fermented in small vats - native yeast Cases Produced: 110
Winemaker Notes
Drink Now Through 2033
Product Reviews