Kate's Holiday Sangria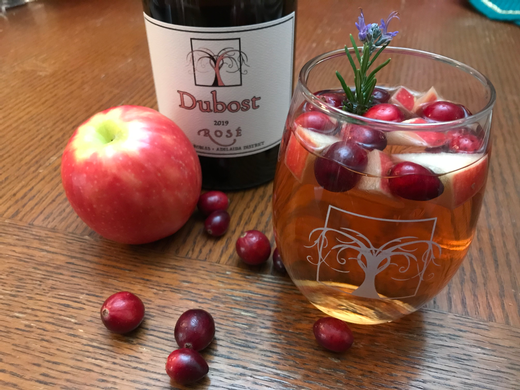 Recipe Date:
December 24, 2021
Measurements:
Imperial (US)
Ingredients
1 750ml Bottle of Homestead Red, Rosé, or Homestead White
1 cup Soda water or Cava (Spanish Champagne)
1 1/4 cups Sugar (¼ – ½ cup to taste)
1 Orange, slice thinly
1 Lemon or Lime, slice thinly
1 Granny Smith apple, cored and cut into 1
1 cup Cranberries
1 1/4 cups Brandy; Optional for an extra kick
Directions
Instructions:
Mix sugar and wine in pitcher stirring until dissolved. Add fruit and brandy (if using). Chill for at least an hour for the flavors to blend. Overnight is even better. ​
To serve, add soda and ice.