Aunt Betty's Sweet Hot Mustard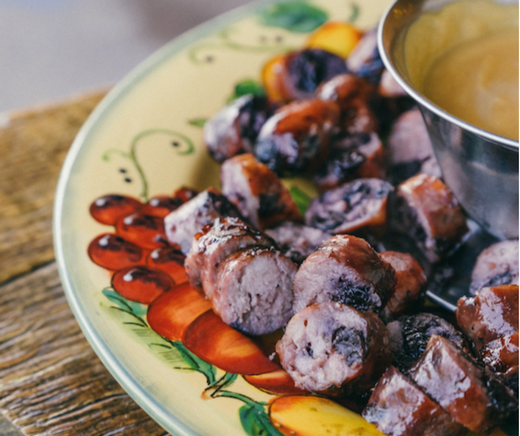 Recipe Date:
November 1, 2018
Measurements:
Imperial (US)
Ingredients
1 1/2 cups Dry mustard, such as Coleman's brand
1 1/2 cups Apple cider vinegar
2 Eggs
1 1/2 cups Sugar
Directions
Instructions:
Soak mustard in vinegar overnight in a non-reactive bowl.
Fill double boiler with water. Heat until water begins to boil. Once water is boiling, whisk eggs and sugar together atop the double boiler until well blended. Add soaked mustard and cook over boiling water, stirring constantly until mixture thickens. Remove from heat.
Cool and store in an airtight container in refrigerator. Will keep for up to 3 weeks.
Optional: Divide mustard in half and add tarragon to one half for a nice alternative taste. Or, experiment with any other leafy herb for various flavored mustards.